Structure from Motion Toolkit is a complete photogrammetry solution based on open-source software. This toolkit is designed to be used on a 64-bit Windows OS with an Nvidia 3D card (tested on Windows Vista/7 and Nvidia 8800, 9800, 285, 465, 470).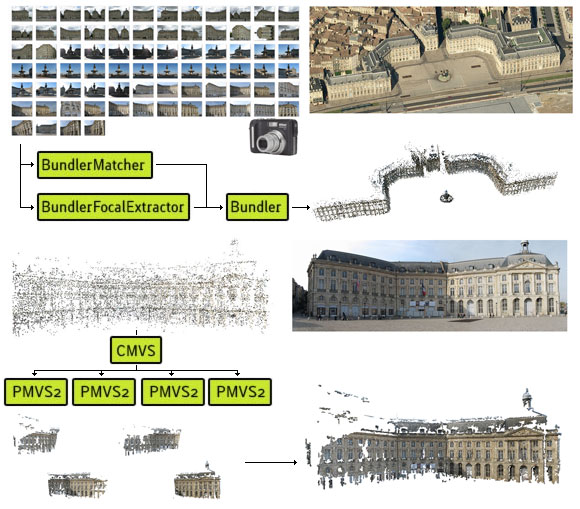 Development status:
Done:
BundlerViewer: basic features implemented, needs improvements
ToDo:
Replace BundlerMatcher with OpenSynther that has a linear matching complexity
Credits:
Links:
Binary: SFMToolkit3.zip.
Source code: github repository (MIT license).
Help: Photogrammetry forum.
Related post: